CARD RECIPIENTS
For the week beginning 12/03/2023
LOREEN HOWARD
C/O True Word of God Ministry
P.O. Box 911
Fort Gay, WV 25514
For the week beginning 11/19/2023
TOMMY KITTS
C/O True Word of God Ministry
P.O. Box 911
Fort Gay, WV 25514
For the week beginning 11/12/2023
ELAINE BREWER
C/O True Word of God Ministry
P.O. Box 911
Fort Gay, WV 25514
They need prayer & encouragement.
Let's lift them up with many cards and letters.
Just a few caring words would be a great blessing.

Missed Previous Weeks Card Recipient?
Click Here for the Card Recipient Archive.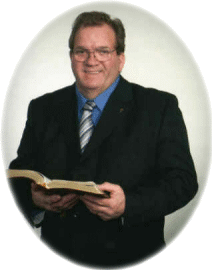 Evangelist Luther Dingess
Welcomes you to our web site. Our prayer is that the Lord will use this site in a powerful way to save those who are lost, give answers to those who are seeking, and promote the ministry of local church's that teach and preach a born again experience.
We hope you will continue to visit the TRUE WORD OF GOD EVANGELISTIC MINISTRY web site and support us in this effort.

We ask that you please pray for Brother Luther and the rest of his team as they go out to preach the gospel that the Lord will continue to bless them in all their efforts.
Bro. Luther's natural brothers, Donald Dingess and Herman Dingess are also ministers and a part of True Word of God Ministry along with others that help the organization, please pray for them all.

Email them with prayer requests and words of encouragement:

LISTEN ONLINE


Saturday Afternoon, 12:30 PM
Sunday Morning, 10:00 AM
WFGH Radio 90.7 FM Fort Gay, WV
On line at
www.wfghfm.com
© True Word of God Evangelistic Ministry